Matanuska Glacier Retreat
Weddings and Events Overlooking Matanuska Glacier
If you're looking for a great place to host a wedding or event, the Matanuska Glacier Retreat has one of the most beautiful views with a great crew.  We offer everything from the use of our wedding venue to helicopter add-ons or elopements.  If you need help with catering or photography options, our concierges will explain all potential add-ons.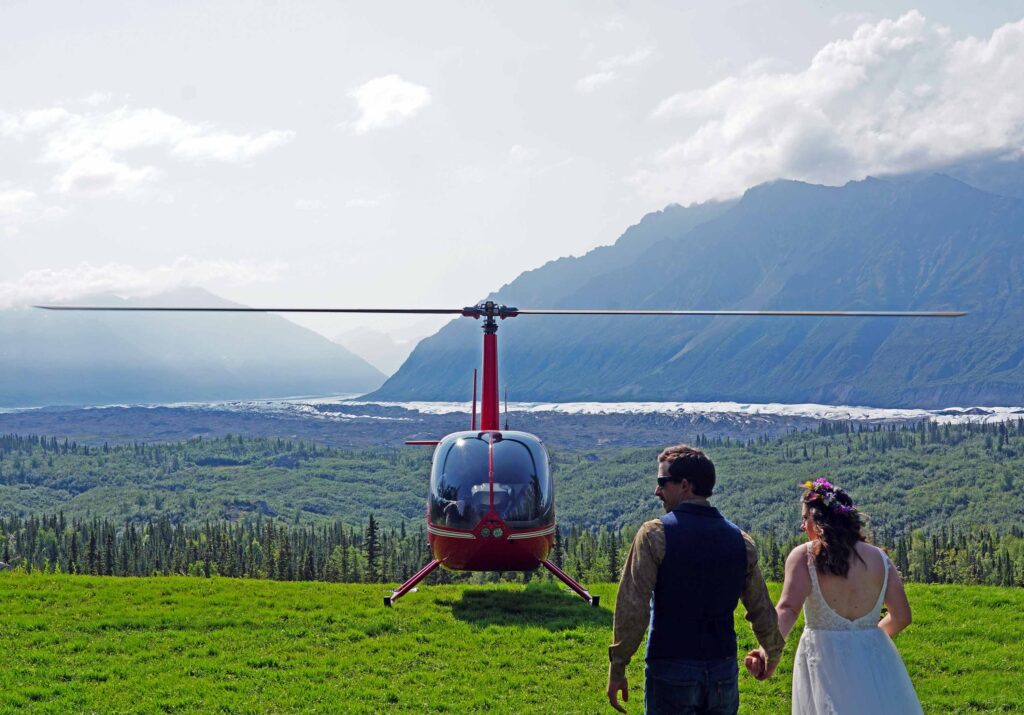 Matanuska Glacier Venue
We want to keep it simple for your event. Whether you want to use our ceremony space for a simple elopement in a beautiful location, or you want to throw a wedding with 80+ guests, we have great coordinators to maximize the potential of your activity.
Our venue features a view of the Matanuska Glacier, with a giant event tent, bridal preparation area, and a large recreation area for families and associates.
Matanuska Glacier Elopements
Want to get elope with a helicopter ride out to the Matanuska Glacier? Perhaps you'd like to have your elopement ceremony deep in the mountains near Glacier View. Matanuska Glacier Retreat has a helicopter on standby to take you to all of the most elegant places in the Matsu Valley.